BlockbusterTOKYO
Blockbuster TOKYO business plan presentation
2020.03.04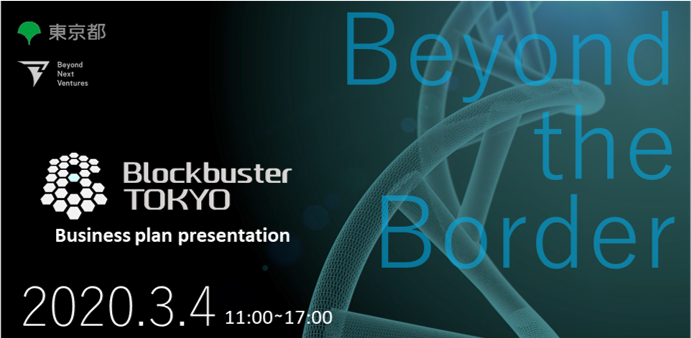 Blockbuster TOKYO Business Plan Presentation, which was being scheduled on March 4, is cancelled regarding the spread of COVID-19. However, there will be online streaming of keynote speech & pitches by Blockbuster TOKYO participating teams on Blockbuster TOKYO web site. We hope you will enjoy this online streaming instead of participating the event at the original venue.
On March 4th, Beyond Next Ventures Inc. will host Business Plan Presentation of Blockbuster TOKYO, an acceleration program for pharmaceutical and medical startups.
Blockbuster TOKYO is an acceleration program dedicated for drug developing companies and we run the program with the support of Tokyo Metropolitan Government. We have been mentoring for selected teams to help them overcome obstacles and move forward their business from October 2019. Now, we would like to let them show their progress to the world at the pitch event on March 4th 2020. During the final event, teams will present their business plan in English.
In addition, a special keynote speech will be given by Dr. Douglas Crawford (Managing Director, Mission Bay Capital / General Manager, MBC BioLabs / Partner, BioInnovation Capital). On the day, a booth exhibition also will be held by the teams and you will be able to communicate with them directly.
Program
1.Date and time of the streaming :March 4th, 2020, 11:00〜16:30 2.Contents: 11:00∼11:05 Greetings from Beyond Next Ventures Inc. 11:10~12:00 Keynote speech by Dr. Douglas Crawford 12:00~13:00 Lunch Time 13:00~16:20 Pitch presentation( about 8 min English pitch per 1 team) 16:20~16:30 Closing 3.Streaming URL: Blockbuster TOKYO web(https://www.blockbuster.tokyo/)
Speakers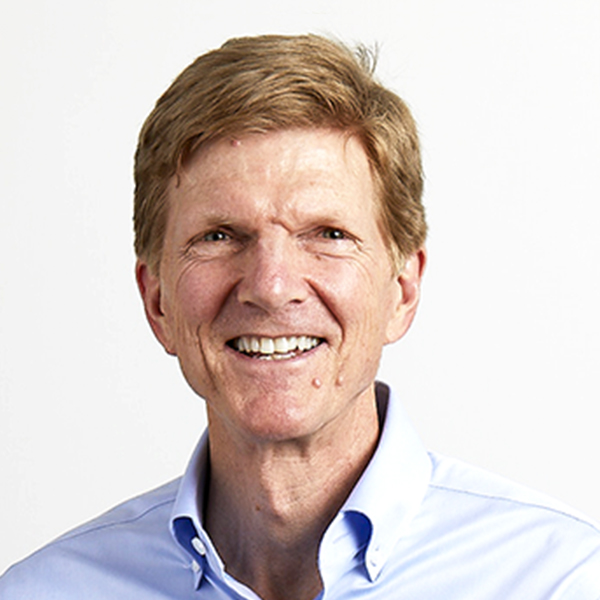 Managing Partner, Mission BioCapital Managing Director, Mission Bay Capital General Manager, MBC Biolabs
Douglas Crawford, PhD

Douglas Crawford's goal is to help entrepreneurial scientists create successful startups. To this end, Doug and his colleagues have systematically lowered the barriers between great ideas and successful companies. For instance, Doug created and manages MBC BioLabs. This state-of-the-art co-working laboratory program in San Francisco allows entrepreneurs to rapidly generate data without getting bogged down in facility management. Rather than spending months getting a facility up and running, MBC BioLabs startups can generate important data in their first week.

In the first 6 years, this program has helped launch 167 companies that have raised over $4B and brought 53 programs to the clinic. This incubator program reflects Doug's passion for startups and his eagerness to help entrepreneurs overcome challenges.

Doug is also the Managing Partner of Mission BioCapital and has overseen the investment in 45 companies, 9 of which have already enjoyed successful exits (Alector, Atreca, Calithera, Cell Design Labs, iPierian, Principia, Redwood Biosciences, True North, and Zephyrus). He is a board member of Avexegen, Epiodyne, Graphwear, Invenio, Magnamosis, Magnap, Mitokinin, SiteOne (observer), and Tangible Sciences.

Doug received his PhD in biochemistry from UCSF.