BlockbusterTOKYO
1st Seminar program in Blockbuster TOKYO 2020
2020.06.04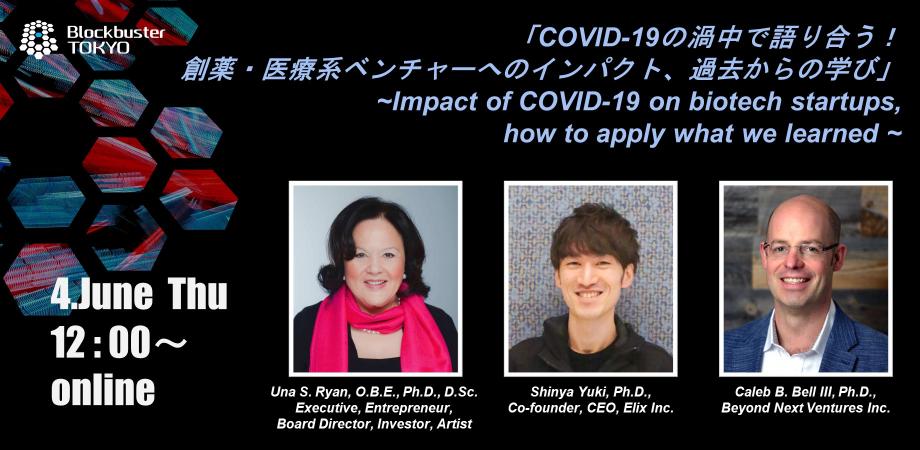 Impact of COVID-19 on biotech startups, how to apply what we learned from the past~
Beyond Next Ventures, Inc. operates Tokyo Metropolitan Government's "Blockbuster TOKYO" which is an acceleration program for pharmaceutical and medical startup.
The Covid19 pandemic has been called the "once in a century" black swan event. Hospital systems are overrun, global financial markets are crashing and the biotech industry is working day and night to develop rapid diagnostics, treatments and vaccines. This is unique time for bioventures; the entrepreneurs and management teams that can successfully navigate it will undoubtably be well rewarded. However, there is significant uncertainty in how the crisis will alter the ecosystem and shape the international bioeconomy in a post-Covid19 world. Never has there been a more important time to leverage the wisdom of others.
We would like to invite all of you to join us as Dr. Ryan provides her views on Corvid19, its impacts on the global biotech and bioventure ecosystem and how entrepreneurs and management teams can successfully navigate these challenges and capitalize on opportunities.
Also in the second half, we will invite Elix Inc. CEO Shinya Yuki to share his experience of participating Blockbuster TOKYO acceleration program 2019 year, and Beyond Next Ventures introduce Blockbuster TOKYO 2020.
We hope many people, such as who are interested in harmaceutical / medical startups in this seminar.
Program
【Date】 June 4, 2020 (Thu) 12: 00-13: 00 (JST) 【Contents】 ・Introduction from Tokyo Metropolitan Government and Beyond Next Ventures ・Impact of COVID-19 on biotech startups, how to apply what we learned from the past』 (Dr. Una Ryan) ・Pitch and sharing experience of participating Blockbuster TOKYO 2019 (Dr. Shinya Yuki) ・Introduction of programs for Blockbuster TOKYO 2020 【Languages】 Mix of Japanese and English 【Enrty】 ・Audience: early stage startups, academica 【Fee】 ・Free
Speakers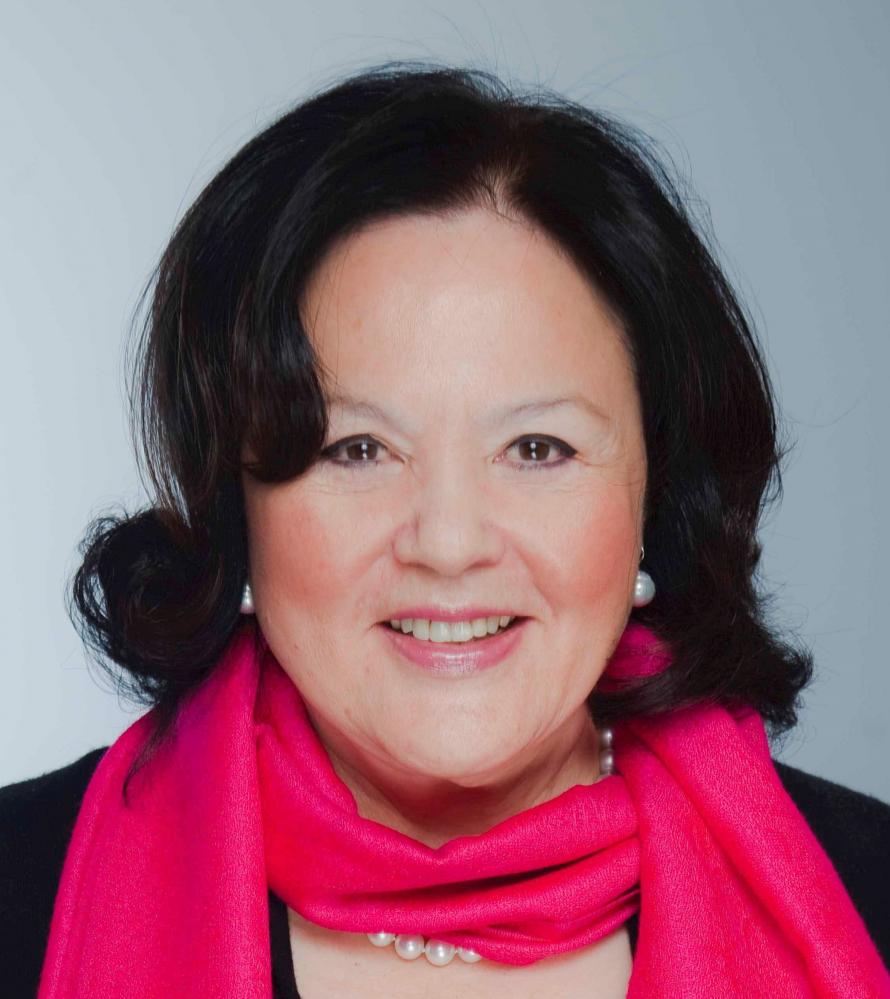 Executive, Entrepreneur, Board Director, Investor, Artist
Una S. Ryan, O.B.E., Ph.D., D.Sc.

Dr. Ryan has extensive experience ranging from professor to entrepreneur to private, public and non-profit company CEO to investor to Artist. She has discovered, developed and commercialized diagnostics, therapeutics, medical devices and vaccines. Dr. Ryan currently serves on the boards of Cortexyme (CRTX, Nasdaq) RenovoRx a medical device company, and Elemental Machines, plug-and-play to improve lab functions. She is an LP at Breakout Ventures, Lionheart Ventures and encourages women-led businesse through many roles, including as Managing Director of Golden Seeds, and partner at Astia Angel. Her current portfolio includes approximately 35 start-ups in the Bay Area and Boston. Most interestingly, Her Majesty Queen Elizabeth II awarded Dr. Ryan the Order of the British Empire (OBE).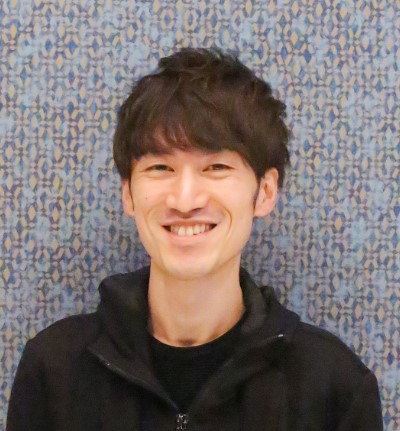 Co-founder, CEO, Elix Inc.
Shinya Yuki, Ph.D.,

Shinya earned a PhD in physics. After working as a software engineer at DeNA and a Singapore startup, he co-founded Elix in 2016.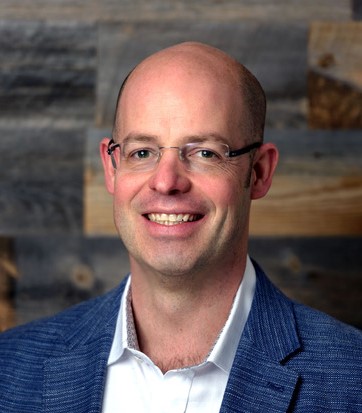 Beyond Next ventures Inc.
Caleb B. Bell III, Ph.D.,

Caleb is a passionate entrepreneur, well-published scientist and enthusiastic investor. He received a business training and PhD in Biophysical Chemistry from Stanford University and spun a Cell Therapy company out of Stanford. Through his Academic training and businesses, Caleb has had many interactions with Japan and is focused on building trans Pacific bridges to support commercialization of life science and biotech innovations and innovators.