News
We are delighted to share Beyond Next Ventures India getting featured in India's leading Business Magazine the businesstoday.in
More »
About Us
Our mission in India is to contribute to India's next phase of high growth by partnering with excellent entrepreneurs who are committed to solve social and economic problems.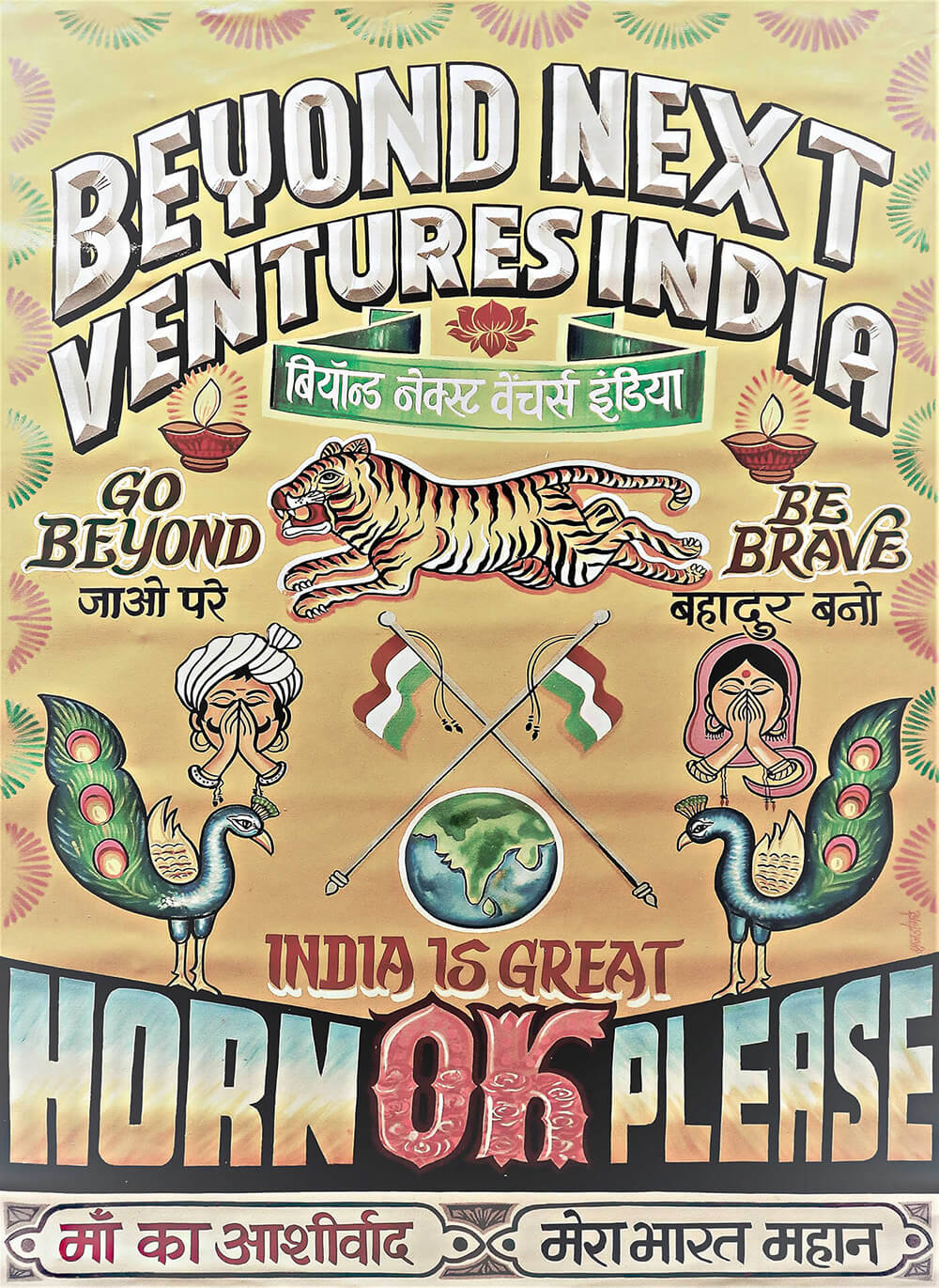 Since the inception in August 2014, Beyond Next Ventures (BNV) is at the forefront of leading change for the cutting-edge research entrepreneurs.
We are striving to turn transformative research ideas and convert them into viable business by supporting those first-time entrepreneurs in every possible way.
Every year, we are setting and surpassing the higher bar we set. What started as pure investment into deep-tech startup has now grown into global business.
We currently host one of the largest deep-tech acceleration programs, possess state of the art lab in Nihonbashi Tokyo for incubation, run program to nurture industry veteran to be startup ready management talents. Latest to the list is our foray into Indian Startup Eco-system.
We are persistently striving to create a winning and sustainable business out of the research labs by being a dependable partner of our technocrat entrepreneurs.
Our Features
Investment Hypothesis

(deep-tech)

Since Inception, we have been investing and supporting Deep-tech startups with both disruptive and innovative solutions. Working with innovative entrepreneurs who plan to bring transformative changes to world and supporting them from early stage is our expertise. In India, we are also investing in digital transformation besides deep tech ventures.

Our People

Our capitalists possess deep knowledge about their respective vertices and bring best of the class support to the ventures. Our well experienced Business Development team both in India and Japan bring decades of experience in working with Japanese enterprises and other significant players in the ecosystem, bringing much required complementary strengths.

Contributing India-Japan Economic Cooperation

Bringing a unique edge leveraging India-Japan relations involving Academia, Government and Enterprise (AGE), we are bringing value to our investee companies from multiple angles. The future collaboration between Indian Open Innovation companies and Japanese Corporates is what we are looking at supporting for manufacturing and global foray collaboration.
Investment Policy
Bringing our long experience from Japan, we are looking forward to helping young and budding entrepreneurs in creating sustainable business for the long term.
| | |
| --- | --- |
| STAGE | Pre-Seed, Seed, Early and Series A |
| AMOUNT | USD 200K to USD 2.5 M |
| AREA | Deep-tech, Medical, Healthcare, IoT, Agri-Food, IT and Digital, B2B. |
Members
We would like to be recognized not as Investors or VC,
but as a invaluable partners for our entrepreneurs.
Tsuyoshi Ito

Managing Partner & CEO

Has over 15 years of investment experience and Has raised and manages two funds for startups with committed capital totaling a little under $200M. Invests in various fields such as medical device, robotics, digital health, healthcare services, Agri tech, food and new materials.

Currently, he serves as a visiting associate professor at Nagoya University, and has served as a member of the Startup committee of the Cabinet Office and various ministries and agencies.

Portfolio: CYBERDYNE (IPO), W-Scope (IPO), Morpho (IPO), TKP (IPO), Spiber, astamuse, Microwave Chemical, CureApp, River Field, Lily MedTech, Aillis, POL, IntegriCulture, OPExPARK, NOVENINE, Regional fish

Shah Mayur

Head, Business Development Group India

An expert in India-Japan business relations with an overall experience of 25 years in Finance and IT R&D services.

Alongside incubating many new initiatives for growth in India, he led the think-tank division at Japanese Mega bank for over 12 years and helped more than 450 Japanese companies in their entry and expansion strategy for their India investments.

At BNV, he is looking for increased cooperation among Japanese Corporates, Government agencies, Academia with Indian Open Innovation Ventures ecosystem.

Masters in International Economics from the Yokohama City University, Japan

Yuichiro Sano

Manager

Over 15 years of experience working in emerging markets, including 3 years of residence in India, at Japan Bank for International Cooperation (JBIC) and Japan International Cooperation Agency (JICA). Experienced a variety of financial instruments including equity investment, corporate finance, and project finance.

Joined Beyond Next Ventures in April 2021. Leads investment operations in India. Passionate about impact investment with a particular focus on health-tech. Graduate from Harvard Kennedy School. Loves Bhindi Masala and Masala Dosa.

Karthik Varada

Venture Capitalist

Karthik is engaged in new investments in Indian startups and support growth and impact visibility of portfolio companies. Prior to joining BNV, he was a postdoctoral researcher at the University of Tokyo and researched ESG / climate-tech investments. Karthik was a founding member of the Sasakawa Peace Foundation's Asia Women Impact Fund, one of the region's first and largest impact investment funds committed to advancing gender equality. He advised venture capital firms and startups across Asia on investment analysis and social impact assessment. Karthik holds a PhD from the University of Tokyo, focused on ESG investing. He holds a masters degree from the University of Tokyo, where he studied impact investing. He received an undergraduate degree in engineering from Indian Institute of Technology (IIT) Hyderabad.
Contact Us
For all inquiries, please click the button below and fill out the form.